DIY Holiday Fun for the Family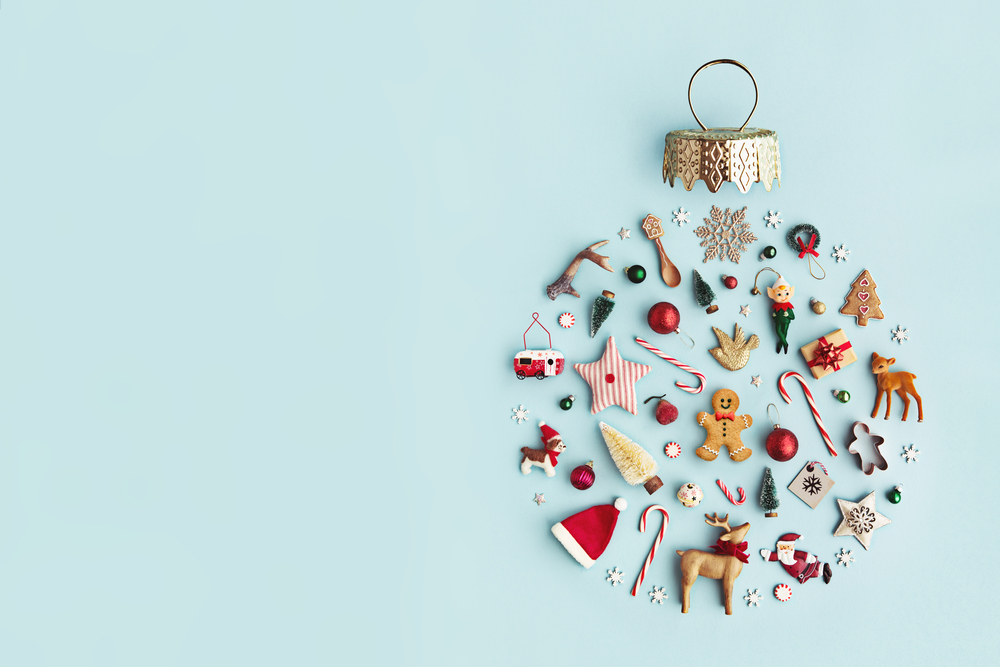 The holidays are meant to be spent doing things you love while making memories and what better way to do this than with a few DIYs. Check out three of our favorite Pinterest worthy holiday crafts to try this December.
Sock Snowman
Creating your own sock snowman is super easy and kid-friendly. It's a great decoration to give as a house-warming gift or to create at school holiday parties. Here are all the supplies you'll need to create your own sock snowman.
1 white sock
1 colored baby sock
Popcorn Kernels
Small rubber bands
Small colorful buttons (any shape/size/color)
¼ inch ribbon (any color/design)
Hot glue gun
Small pom-poms
Fine tip black permanent marker
Scissors
First, take the white sock and fill it with popcorn kernels then tie the top of the sock with a rubber band. Use scissors to cut off any excess sock. Then, place a second rubber band around the sock to create a separation between the head and body. Once you are happy with the snowman's shape and size, take your buttons and hot glue them to the belly and use the marker and other decorative pieces to create the face. Remember to have fun with the materials you use and where you place them… after all, no two snowmen are the same! Next, take your ribbon and make a scarf to go around the neck. This will hide the rubber band used to create the separation in the body. Now take your colored baby sock and cut it so that the heel is removed, and you are left with the toe end. Roll the cut edge and place it on top of the snowman as a hat. This will hide the rubber band used to hold the sock together at the top. Use hot glue to secure in place. Finally, add any additional pom-poms or finishing touches. Now you've got a snowman worth melting for!
Salt Dough Ornaments
Salt Dough Ornaments are a great keepsake for your holiday tree that will last forever. Additionally, they are super easy to make and require few ingredients. Please note that this craft will require adult supervision and the "dough" should NOT be consumed.
Salt Dough Recipe
4 cups of flour
1 cup of salt
5 cups of water
Holiday Cookie Cutters
To make the ornaments preheat the oven to 200 degrees. Combine the flour, salt, and water in the bowl and stir until it forms a doughy consistency. Knead the dough for approximately 10 min and then roll it out on the counter until it's about ½ cm thick.  Take any holiday cookie cutter and cut out different shapes. Make sure to punch a hole in the cut-out so that it can be hung with string. Bake ornaments for 1-2 hours until they are completely dry and hard. The size and thickness of your ornament will depend on how long it needs to bake so keep an eye on the oven. Once they are finished, let them cool completely before decorating.
Decorating Supplies
Acrylic Paint
Glitter
Clear Glue
Mod Podge
Additional Decorations (pom-poms, buttons, rhinestone, stickers etc.)
String
Use paint to add a base color to your ornament and once dry, seal with mod podge. If you want to add glitter, paint a thin coat of clear glue over the dried mod podge and add any additional decorations. Once you're happy with the way it looks, take a string and tie it through the hole of the ornament so that you can add it to the tree!
Candy Cane Reindeer   
Candy Cane Reindeer is a super cute and festive craft that's great to pass out at kids holiday parties! Here's what you'll need to assemble Santa's team.
Box(es) of full-sized candy canes
Brown pipe cleaners
Small googly eyes
Small black or red pom-poms
Thin holiday ribbon
Hot glue gun and sticks
First, take a candy cane and twist a brown pipe clear around the curve to create antlers. Bend the pipe cleaner to give it twists and kinks. Next hot glue two googly eyes to the straight side of the candy cane's curve to create a face. Glue the pom-pom to the tip of the curve to create the nose. Next, use ribbon to tie a bow around the straight side of the candy cane for extra embellishment. Feel free to add additional decorations to give your reindeer some extra holiday cheer.
Happy Holidays!