Six Spooky Halloween Treats for Kids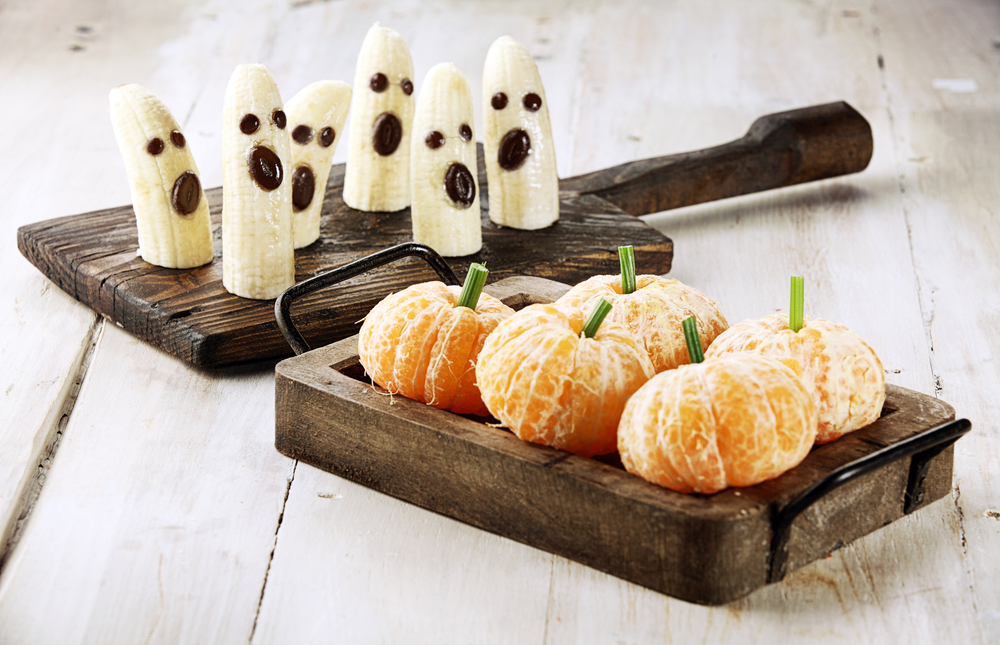 Halloween is approaching fast, which means the rush of parties and gatherings is too. For kids, Halloween is the perfect holiday because it means lots and lots of candy. Sometimes the candy needs a break though, and slightly healthier, still festive, snacks come in handy.
Caramel Apples
You and your kids can spend time together cooking up some homemade caramel and dipping fresh fall apples into it. Since trying to eat a whole apple can be difficult and messy for kids, cut the apples into slices first, and then dip them. Caramel apples are the original fall snack, and no kid can turn them down.
Homemade Cheddar Crackers
To ditch the sugar and find something savory, try making some cheddar crackers with black sesame seeds mixed in. The black seeds stand out against the orange from the cheese, making this a very fun and festive snack.
Mummy Brie
Who said brie was just for adults? Wrap the delicious, creamy French cheese in strips of puff pastry, leaving some gaps (as if the mummy were coming unwrapped). Pop the whole thing in the oven and bake it until the pastry has turned golden brown. If you want to get fancy, use black olives for the eyes. Kids will love it, and it's an easy snack for them to dip some crackers in and keep running.
Pizza Ghosts
For both a fun activity and a tasty lunch for your kids and their friends, try cutting out ghost shapes from cheese slices and putting them on personal pizza crusts or English muffins. They're fairly easy and quick and are a great idea for a kid's Halloween party. Plus, the kids will have so much fun with the ghost cheese design that they (probably) won't even complain if you toss a few veggies in there too.
Candy Corn Popcorn
Popcorn is one of the easiest snacks, so making it Halloween-themed is just as simple. Pop some kernels, and top them with a little butter or coconut oil and salt. Once the popcorn has cooled down a bit, throw in some candy corn and give everything a toss. Bam- five-minute spooky snack.
Mummy Hot Dogs
Need a super quick dinner idea? Take a classic pigs-in-a-blanket recipe and turn it Halloween. Wrap hot dogs in puff pastry, leaving gaps as you did with the brie. Bake them until the pastry is golden brown, then let them cool for a few minutes. Use ketchup and mustard to make two little dots for eyes, and you're done!
Follow us on social media for more home tips & tricks @cleanhomproducts