DIY Halloween Tricks & Treats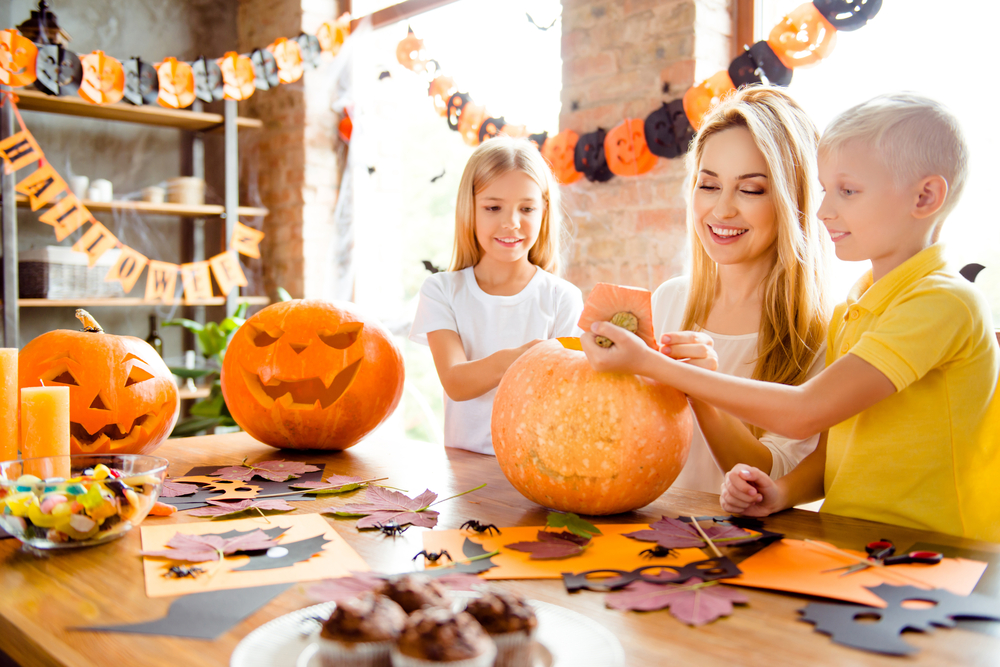 Spooky season is in full swing and Halloween is almost here. The anticipation for Trick-or-Treating is kicking in and we've got the perfect crafts to keep your little ghouls out of toil and trouble until the big night!
Ghostly Lollipops
Treat the neighborhood kids or homeroom classroom to cute ghoulish lollipops! They are a quick and simple treat that is sure to impress. Here's what you'll need:
Lollipops
Coffee filters
Small rubber bands
String/ribbon
Black marker
Instructions: Drape 3 coffee filters over the top of the lollipop and secure with a small rubber band at the base of the candy. The coffee filter should flare at the bottom, creating a ghost-like silhouette. Next, take Halloween themed ribbon and tie a bow around lollipop to cover the rubber band and to add extra embellishment. Next, draw a variety of faces and expressions on the lollipops using the black marker. This is where you can add some personality! To add a more frightful effect, use scissors to tatter up the ends of the coffee filter. Once your ghost is decorated how you like, you are all done! How easy?
Perfect Pumpkins
No need to run to the store and spend money on expensive stamps you will only use once a year! Get creative and turn an old apple into a pumpkin! Here's how:
Apple, cut in half
Orange washable/non-toxic paint
White or colored construction paper
Black marker
Green marker
Instructions: Pour orange paint on to a disposable plate. Next, take the halved apple and press face down into the paint, covering completely. Then, stamp the apple firmly on to the construction paper and lift. You will notice that the halved apple makes the perfect pumpkin shape! Wait for the paint to dry completely and then use the black marker to add faces and personality to the pumpkins.  Use the green marker to add leaves and a stem. For an extra touch add in shades of yellow, brown or red paint to the mix. This will give your pumpkins more dimension and a natural look.
Spooky Slime
If you're a mom chances are you've probably made slime…I mean it's only been the hottest DIY trend of the twenty-first century! Here's a perfect spooky edition slime recipe:
2 bottles of clear liquid school glue
1 ¼ cups of water
1 cup of liquid starch
Halloween themed glitter/confetti
Plastic mini-spiders/googly eyes
Instructions: Combine glue, water, glitter and spiders into a bowl and mix. Slowly pour in liquid starch and stir until contents begin to glob together and stiffen. Knead the slime with your hands working out excess water and stickiness. To store, place in a plastic container or baggie. Now your kids will have the perfect Halloween toy for the week leading up!
How about a Pumpkin Snack Board to keep your guests entertained?
Check out this adorable creation by The BakerMama.
Happy Halloween!