4 Kid-Friendly Fourth of July Snacks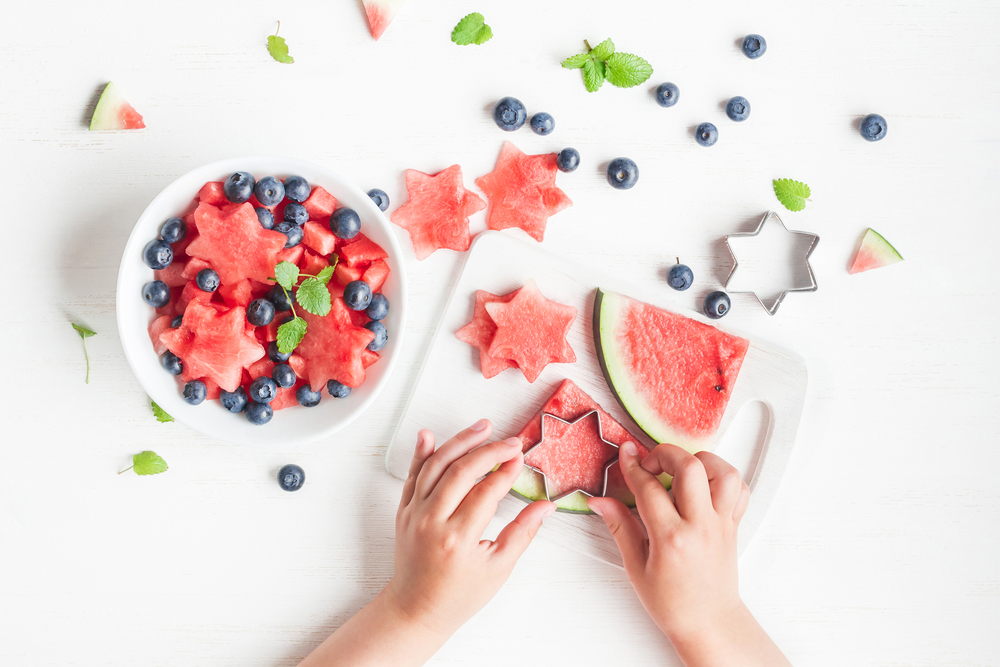 Happy summer! You all probably know that we love kid-friendly anything and with Fourth of July just around the corner, we thought we would share some of our favorite fun and sweet treats you and your kiddos can make.
Firecracker Chocolate Marshmallows
Everyone loves marshmallows! Who doesn't? Simple little bite-size treats that will blow your kiddos mind. Just three ingredients and you'll have a perfect little firecracker chocolate marshmallow.
These ingredients include:
A bag of marshmallows
Dark blue chocolate melts
Cherries with stems
For step-by-step instructions, check out Kid Friendly Things To Do.
Patriotic Punch
With all the food you'll be eating this holiday we think you might be a little thirsty. This patriotic punch is perfect for any backyard outing.
For this drink, you can use your very own choice of juices as long as they're red, white and blue. The juices used in the photo are cranberry juice, piña colada drink (kid-friendly) and a blue raspberry drink. The layering effect of the juices will only work depending on the amount of sugar in them. For more information about sugar content each juice needs, check out Mom Endeavors suggestions. Once you have filled your glass with the juices top it off with a Twizzlers as straw and enjoy your patriotic punch.
Firework Fruit Kabobs
No better way to get your kiddos to eat fruit than to make them look like stars! These fruit kabobs will have everyone wanting more.
What you'll need for this tasty treat is:
Seedless watermelon
Blueberries
Star cookie cutter
Set of skewers
Be sure to wash all of your fruit. Once you have done that put 7-10 blueberries onto your skewer and place your star watermelon at the top and make sure it is centered.
You're all done! Enjoy your healthy snack and make sure to share; everyone will want one!
For more creative healthy snacks, check out The Baby Bump Diaries.
Red, White & Blue Cookie Dough Dip
A delicious dip to bring to a Fourth of July cookout! Cookie dough isn't just for kids; it's for parents too!
Ingredients you will need:
8 oz. of Cream Cheese
1/2 cup of Butter
3/4 cup of Powdered Sugar
1/2 cup of Brown Sugar
1/4 teaspoon of Vanilla Extract
1/2 cup of Chocolate Chips
1 1/2 cups of M&M's® Red, White, and Blue Milk Chocolate
Read Raising Little Super Heroes for step-by-step instructions.
Enjoy these tasty snacks this Fourth of July!