Don't Forget To Clean These 5 Things This Spring Break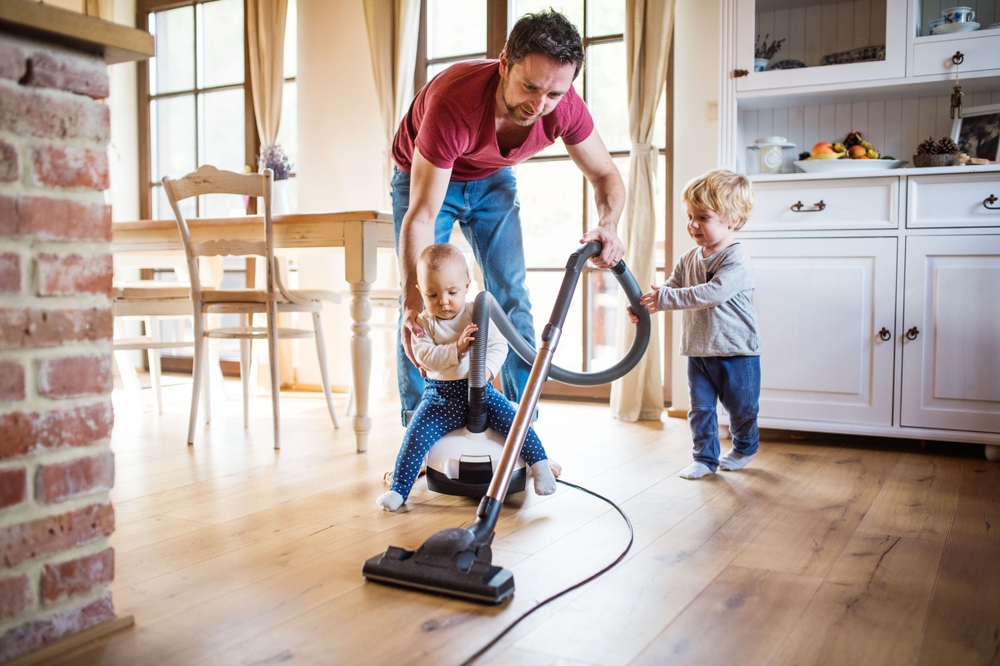 Get a fresh start this Spring by giving your home the deep clean it deserves. Here are the top 5 spots to include on your Spring-cleaning checklist.
Cleaning Tools
Yes, even the cleaning tools need to be cleaned. Before you start your spring-cleaning routine use an everyday cleaner to soak tools such as brooms and scrub brushes. This will keep you from spreading dust and harmful bacteria to other parts of your house.
The Dishwasher and Washing Machine
Show your dishwasher and washing machine some love by using a machine cleaning tablet to kill bacteria and wipe out water deposits. Not only will it be left smelling lemony fresh, but it will be free of grease and limescale. By keeping up with the cleanliness of your machine, you're also helping extend its life – an added bonus.
Bedding
Everyone knows how important it is to wash your sheets regularly, but when was the last time you washed your duvet cover or shams? Even your decorative bedding needs to be cleaned to remove dust and dead skin particles. For white linens, use a bleach tablet to remove tough stains and bring your whites back to life.
Tiled Surfaces
Tiled surfaces can be tough to clean especially when it comes to scrubbing the grout. Let your cleaning product do most of the work by investing in a crème cleanser. Remove soap scum, grease, scuffs, surface deposits and stains with a cleaner that is free of dyes, fragrance, and bleach. You can trust that your backsplash, wall tiles and floors will be left looking brand new!
Patio Furniture
As the weather gets nicer, you'll want to spend more time outside, but no one wants to lounge on dirty cushions or rusty patios. Crème cleansers can also be used to power wash the back porch removing rust stains from concrete and can even be used to wipe down grills and other stainless-steel appliances. To clean the patio cushions, soak in a soapy water solution to remove stains and use an everyday cleaner to wipe down tables and chairs.
 Follow us on Facebook, Instagram, and Pinterest for giveaways and fun cleaning tips! @homproducts
Happy Spring Cleaning!