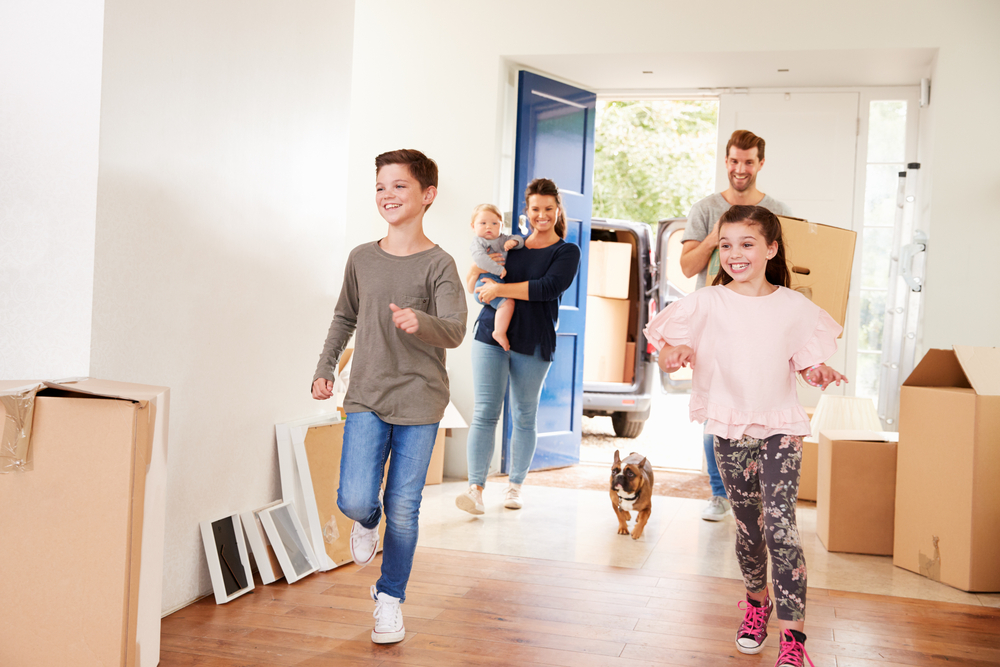 We go through life letting magazines and HGTV shows tell us exactly what we need to do to achieve a beautiful and perfect house, but what about when it comes to turning that house into a home? By definition, a house and a home are one in the same but we all know they carry two very different meanings. Here are 3 things we believe make a house a home.
Greet and Meet
A house is a place to live, but a home is where you make memories. Perhaps the biggest differences between the two are the faces that greet you when you walk through the door. Whether they have four paws and a tale, spaghetti sauce covered hands or are just coming home from a long days work; it's who you share the space with that makes all the difference.
This doesn't have to be people within your four walls either. Choosing the right community and building relationships with your neighbors can have a big impact on the vibe of your place. At the end of the day, it's a sense of warmth and belonging that truly makes you feel at home.
BeYOUtiful Decor
A house is a blank canvas and a home is your masterpiece. Having a space that truly reflects who you are is one of the most important things in achieving a cozy and inviting spot. Sure, gray walls and farm sinks may be all rage right now but don't be afraid to be bold with your unique style. From the art you hang on the walls to the products and brands you choose to use, every item should represent your lifestyle. You know you're at home when you can truly be yourself and you want your guests to feel that the second they step through the door.
Excuse the Mess… But We Live Here.
A house is a container but a home is where you embrace and let free all of life's imperfections. We all have this perception that you should maintain a perfect space but that's not reality! Some of the best memories revolve around the craziest messes.
Don't be afraid to break out the baking pans, get messy with some finger paint or adopt a furry friend. Embracing a little mess never hurt anyone and worrying about what other people think doesn't do any good; so don't let an imperfect space keep you from having guests over and entertaining. Messes shouldn't get in the way of making memories.
A house is a place for you to live but a home is where your life takes place. To us, the difference between a house and a home starts with memories, style and embracing life's imperfections. Now we challenge you to ask yourself…What makes your house a home?