6 Steps to Get Ready for Patio Season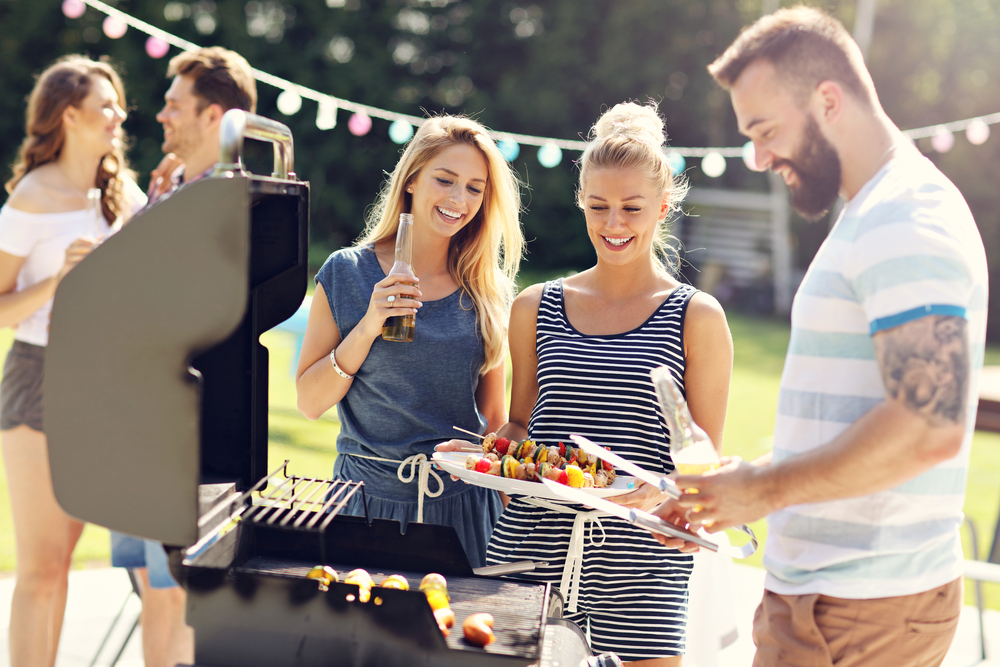 April showers bring May flowers… and patio season! Just as you would clean the rest of your house, you've got to make sure your patio is in tip-top shape to entertain on a moment's notice. Here's everything you'll need to do to transform your patio back into your summer oasis.
Step 1: Move aside furniture and grilling equipment to sweep
Once you've cleared the patio, take a push-broom and sweep away dirt and leaves. Don't have a broom? A vacuum works just as well.
Step 2: Power-wash surfaces
To clean away limescale, rust, or water deposits that have formed on concrete, stone, or tile surfaces rent a power-washer from your local home improvement store to blast it away. For stains that just won't budge, wet surfaces then scrub using a crème cleanser. This will do the deep cleaning that water pressure alone can't.
Step 3: Wash planters and pots
Before planting flowers in planters and pots, clean them with a bleach solution to kill harmful bacteria and germs that may affect the health of your plants. All you have to do is drop a bleach tablet into warm water and let the empty pots soak for a few minutes, then let them air dry.
Step 4: Clean the grill
Give the grill the deep clean it deserves. Use a stainless-steel sponge along with a dish soap solution to bust away tough grease and char.
Click Here for hōm Creme Cleanser
Step 5: Clean everyday surfaces with an Everyday Cleaner
Just like the inside of your house, clean table tops, handles, and patio furniture with an everyday cleaner to kill harmful bacteria and germs.
Click Here for hōm Everyday Cleaner
Step 6: Accessorize
Once you've done the cleaning, it's time to spruce up the patio with a few accessories. Set the mood by hanging string lights, install bird feeders for some nature watching, or Pinterest kids garden crafts to add some personalization to flower beds. However you choose to decorate, make sure your patio is something to be proud of.
Cheers to summer nights!
Follow us on social: @homproducts