The Ultimate Guide to a Kid-Friendly Road Trip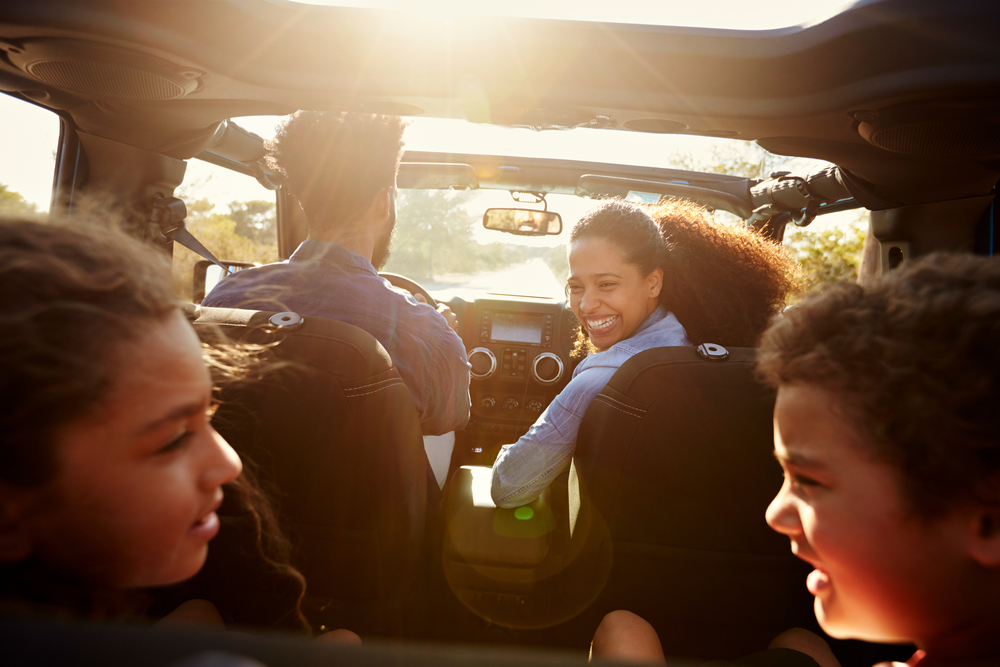 Road trips are a great opportunity to create memories however when kids are involved it can become more frustrating than fun. It's hard for little ones to stay still for long periods of time in tight spaces but with the right sources of entertainment, your road trip can be fuss-free. Here are some creative ways to keep those "Are we there yet?" questions at bay while maintaining a clutter-free cabin.
Create a Car Binder
Before hitting the road, put together a binder filled with creative activities. It will give kids something new and fun to explore while keeping them off smart devices. It's also a great way to keep the car organized. The binder should include things like:
Coloring pages
Crayons, colored pencils or washable markers
Stickers
Whiteboard and dry erase markers
Choosing coloring pages that fit the theme of the vacation is a great way to build excitement along the journey. Consider purchasing whiteboards for games such as Tic-Tac-Toe and Pictionary and be sure to pack wet wipes to disinfect germy surfaces and make cleanup easy. Having creative activities will promote the use of their imagination and will result in some pretty awesome artwork for the fridge.
Enjoy an Audiobook Together
Road trips are the perfect story time! Stop by your local library before leaving to pick up audio books the whole family will enjoy. This is a great way to introduce and promote reading skills in kids as young as three. Not only will they be learning but it will provide entertainment for everyone in the car, even the driver. Consider novels such as The Harry Potter Series or classics such as The Adventures of Tom Sawyer, Mary Poppins or The Roald Dahl Audio Collection. This is a great source of "screen free" entertainment.
Play The License Plate Game
This is one you'll likely remember from your own childhood. Simply have kids look around and see who can find cars from each state in the nation. This will keep their little minds curious and active. Hold a contest by printing off a license plate checklist to make it easy for kids to keep track of their findings and offer a prize to the winner with the most.
Happy travels!